This is the first article of a series of concise articles titled "Beginners Guide To Blogging", that would teach anyone who follows them, how to make money online. And when I say "make money", i am not talking of a get rich quick scheme. I am talking of a genuine attempt at something that could become a major source of income.
I am referring to blogging. In the series of articles I will guide you through understanding the concept of blogging, what goes into it and why it is the best shot at making money online for beginners.
It is definitely not the easiest as it requires intense amount of time, expertise and learning. But once you acquire these skills. It is smooth sailing.
Look at it as tirelessly investing time and resources to build a house and giving it for rent. The proceeds from renting that apartment would forever be coming. That is how blogging is.
Good thing is it is not capital intensive as other ventures and should you not be successful you have nothing to lose, you rather gain a 21st century expertise and you can try again. Actually with the right planning you just can't fail.
The series of articles would provide practical and concise step by step detail on how to create your own blog from scratch and guide you through becoming a professional blogger as a beginner.
It would also provide you just about everything you need. You won't even need to google around for anything. If you can read, you can do it.
As this is the very first "Beginners Guide To Blogging" article. I will make you understand the concept of blogging and things to note about blogging.
What Is A Blog
The lengthy definition of a blog is here "What is a blog"  but in simple terms, a blog is a type of website that make the process of writing, posting, linking, and sharing content to a wider audience easier on the internet. Blogs are frequently updated.
Blogs promote reader engagement; Readers get a chance to comment and voice their opinion on the subject matter.
What Is Blogging
Blogging is the many skills that you need to run and maintain a blog. Blogging involves creating content such as articles, audio or video in an area you are good at, and sharing it with people who are interested.
It could be you teaching people how to do something or making them understand an aspect of life, or it could be just entertaining people if you are humorous or providing music or audio content for download.
It is just about providing a digital content that people might be interested in. A typical entertainment blog would provide celebrity gossip as a lot of people are interested in it.
At this point you have a fair idea about blogging. Let's move on to understanding more.
How Different Is Blogging From Social Media.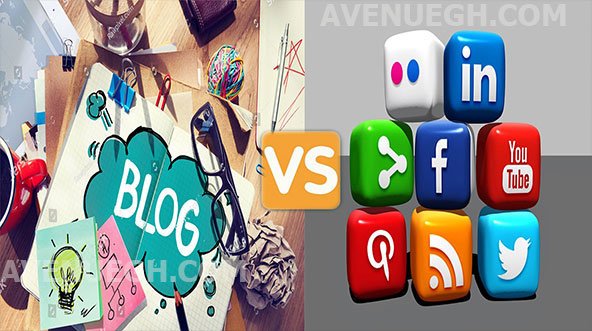 Blogging is just like social media, where you share content or opinion and people get to interact with you. While spending lots of time on social media can be a waste of time since you don't make something tangible out of it, time spent on blogging is a massive investment.
You will eventually get paid. It can replace your day job or be your major source of income.
Blogging incorporates social media. So you post on your blog, share it on social media so that people would visit the site, read and interact with it.
In essence, if you use social media, then you can blog. If you can sustain and entertain an audience on your social media timeline then you can be a blogger.
At this point you should consider checking out these "Traits That Show You Can Blog".
Things To Note About Blogging (Beginners Guide)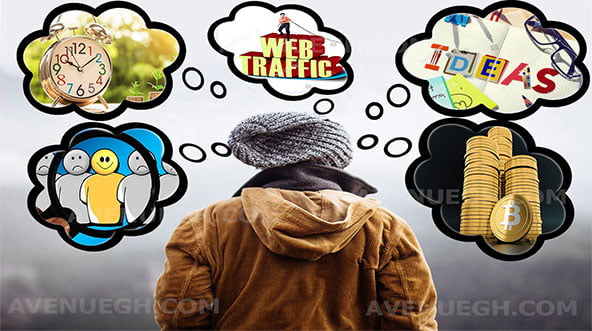 As a "Beginners Guide To Blogging" it is important to  note these things about blogging; If you are after a get rich quick scheme, then you are at the wrong place. Blogging is time and effort consuming just like any genuine pay job.
Good thing about it is its much more fun, just like we find social media to be fun.
If you love to be online and interact and eventually earn a substantial paycheck based on your effort then you are at the right place.
I see this to be a source of employment for the educated unemployed, anyone looking for a part time job or anyone looking to work from comfort of their homes.
It can be your first step to a successful business.
Unlike the traditional business where you need a substantial sum of money to start, you need relatively little to nothing to start.
If you can read and write and learn then you are good to go.
Here are things to note about blogging
Blogging requires a a lot of time.
For blogs to be successful, it needs to be updated regularly. The Internet is full of abandoned blogs that haven't been updated in years.
The success of blogging comes from having people return to your site, and they will only return when there are new things to read. That means creating lots of relevant content.
You need ideas to write about.
To keep the content coming, you have to have ideas to write about. You need to post on various interesting topics from arts, entertainment, fashion, finance, news, education, "How To's" depending on your expertise.
Every human being has his/her own story to tell, as such every blogger has something unique to blog about.
Blogging is about unique content
Note that copying stuff from other websites as most beginners do at the early stages of blogging, and posting it on yours won't earn you anything. This guide will make you understand this more when we get to "How To Make Money From Your Blog".
You need to generate traffic.
What this means is you need a lot of people to constantly visit your posts. You wouldn't earn anything just by posting things and having your Facebook friends go and read once in a while.
It requires more than that. You will understand when we get to "How To Generate Traffic".
The payoff is not immediate.

One of the biggest frustrations with blogging is that it's time-consuming with little payoff in the beginning.
It takes time to generate traffic, sustain it and start making something substantial.
Conclusion
The aforementioned are not to turn you off. Truth is blogging is the best investment of time and effort you can make aside a day job. People start businesses with huge sums of money and fail losing all that money.
Same cannot be said about blogging, you don't have much to lose if it fails.
Also with the right planning and guidance success can be determined even before you start a blog. It is not something you start just because you read online.
It is a food for thought, something you ponder on, strategize and execute. Actually it should take you up to a year to plan, read around, and create lots of articles or content down before you start.
That is if you plan on earning through blogging. However, if you want to blog for the fun of it or to get used to it before you blog for money, then you can start right after following this series.
Check out our next article in the series "Traits That Show You Can Blog (How Bloggers Make Money)".