It was earlier reported that a lady by name Gifty allegedly gained unauthorized access to the camp of the Black Stars during their stay in Dubai.
The said lady was discovered and was banned from visiting the team in Dubai.
Gifty posted a picture of herself with Black Stars player Thomas Teye Partey and Kassim Nuhu ,when the senior national  team was in Dubai for the pre-AFCON preparation.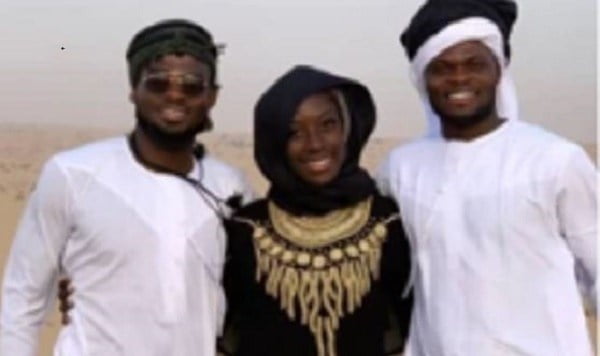 However reports has it that Gifty once again was found at the Black Stars camp in Ismailia, Egypt.
Gifty was said to be visiting one of the blackstars players, the same person she visited at Dubai. That person allegedly turns out to be Thomas Teye Partey.
As she seen several times in her jersey and she shared several photos of herself and Thomas Teye Partey.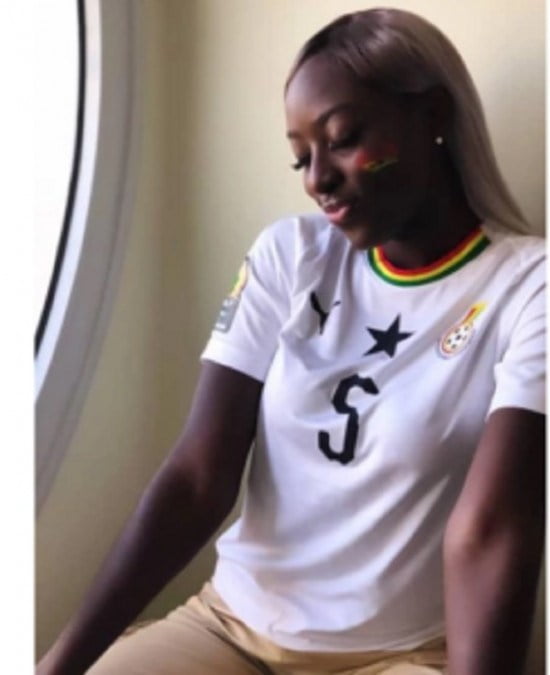 Gifty, while in Egypt shared a photo posing Thomas Teye Partey's jersey.
She again posted a photo, while watching one of Black Stars AFCON games that same number five jersey.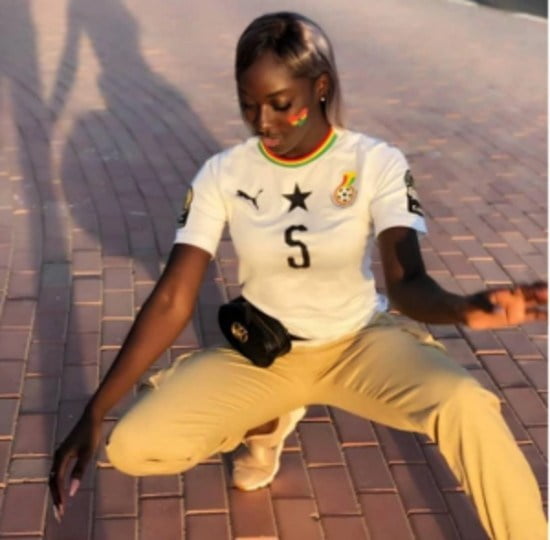 Ghana's failure to move out of the round of 16 was attributed to several things one of which is  "chopping girls in the training camp".
The lady can be seen in one of her photos with Thomas Party and Nuhu Kassim
After the Fiasco at the AFCON 2019, a Sports Journalist alleged that their poor performance was lack of concentrating. He went on to allege that the players were chopping girls in the training camp.