News
National Service April Allowance Duly Paid
A social media post made by a national service year group , informs all national service personnel that their April  allowance is duly paid.
The Statement Reads :
All National Service Personnel nationwide are by this communique informed that, allowance for the month of April has duly been paid.
ThankYou.
Although some national service personnel have confirmed receipt of their April 2020 allowance as personnel commented " I have confirmed it by withdrawal and Gh200 is already on the move ", The National Service Secretariate have also released a communique as stated below.
Here Is The Communique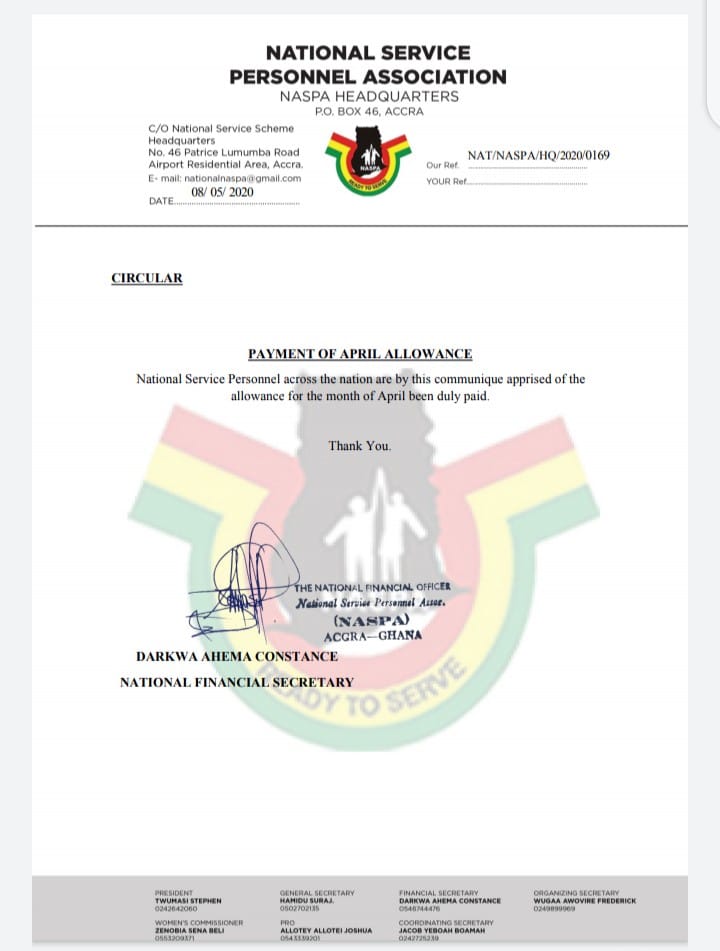 Read Also