Its been a while since we had a celebrity beef after strongman and medicals entertaining episode.
The new brooding beef seems to be between Efia Odo and Akayida hitmaker Guru.
As an apparent shade to Guru who has of late been advising slay queens on twitter.
In one of Guru's tweets he advised those who go by saying people are stingy to stop begging.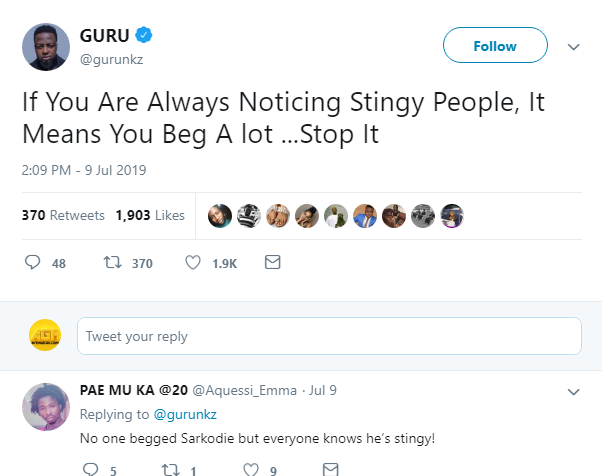 In another tweet he advised slay queens to invest their money in a business instead of studio pictures.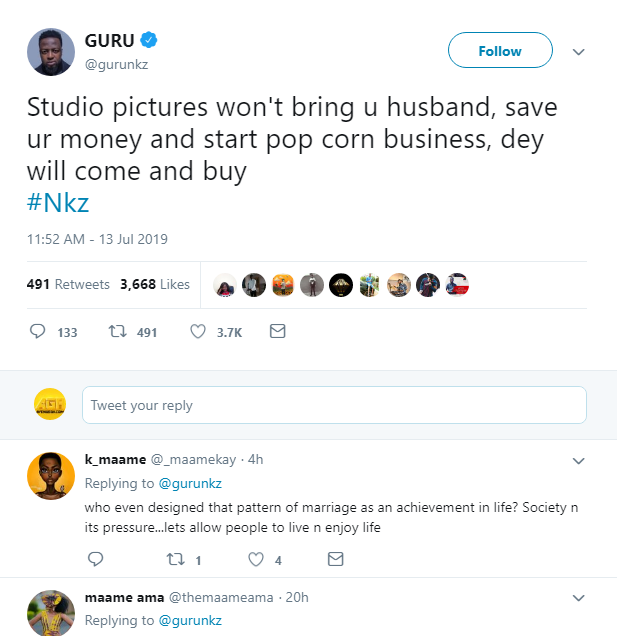 Efia Odo subtly shaded Guru as she expressed her disgust at people who think women who have a high sense of fashion are looking for a husband. Although she has not made mention who her tweet is directed to, it is obvious it is to Guru.
In the tweet she stated:
"Seems like in this part of the world, a women should only aspire to be a wife, that's sad. If someone dresses good or does photoshoots it doesn't mean she's looking for her husband. Maybe she wanna look good for herself and not necessarily be looking for the attention of a man."
Her tweeter followers also countered her statements with these.
Avenuegh.com will keep you updated with how far this gets.
Read also: "Fante men don't cheat , Ashanti men do" – Pappy Kojo .