Micheal Owusu Addo pupularly known as Sarkodie has finally gotten his collaboration with Beyonce.
King Sark has been under rampant criticism for being hypocritical after subtly downplaying dancehall king Shatta Wale's feature with Beyonce.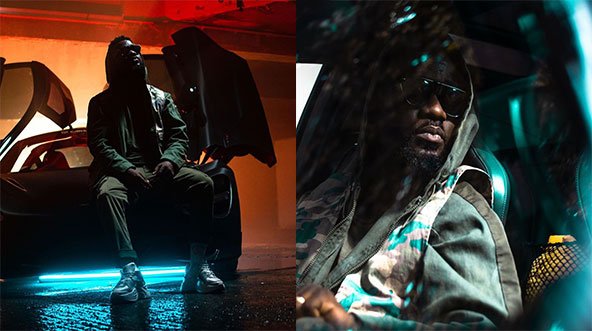 Although he congratulated Shatta on his feature with Beyonce, many said it was not from his heart and that he only sought to get a piece of the attention Shatta wale is getting.
Shatta wale also went on air to say Sarkodie is a hypocrite and that he thinks he is better than anyone else. He said for that reason he did not respond to Sarkodie's congratulatory message.
Sarkodie later upon hearing that went on to downplay his feature with Beyonce and said he would feature Tiwa savage instead of Beyonce. I guess it was a joke because Sarkodie already had something coming up with Beyonce.
Sarkodie in a series of tweets revealed he has a feature with Beyonce too.
And unlike Shatta wale's own, he Sarkodie featured Beyonce and not Beyonce featuring him.
The Sarkcess music kingpin has revealed on his Twitter handle that he has gotten Beyonce on his new yet to be released soundtrack.
Expectations are high for this soundtrack as it has the potential to surpass all the other features made by Beyonce this year.
King Sark Twitted
'Queen didn't mind being a guest on the album!!! That's "POWER" Not the usual "touch of afrobeats" its AFROBEATS !! Represented well.'

"AFRICA!!!! Who best to build the bridge … Again hats off to the Queen History!!! My soundtrack for days coming ." – He added.
Meanwhile, Beyonce has realeased the feature song with Shatta wale today 19th july, 2019. You can download and listen to that here: Download And Listen: Shatta Wale's verse on the Beyonce's 'Already' Lion King Song.
These are the tweets from King Sark detailing his anticipated soundtrack:
Queen didn't mind being a guest on the album!!! That's "POWER" Not the usual "touch of afrobeats" its AFROBEATS !! Represented well

— Sarkodie (@sarkodie) July 19, 2019
AFRICA!!!! Who best to build the bridge … Again hats off to the Queen 👑 History!!! My soundtrack for days coming 😊🔥🔥🔥🔥🔥 pic.twitter.com/A4GZzk3nRH

— Sarkodie (@sarkodie) July 19, 2019