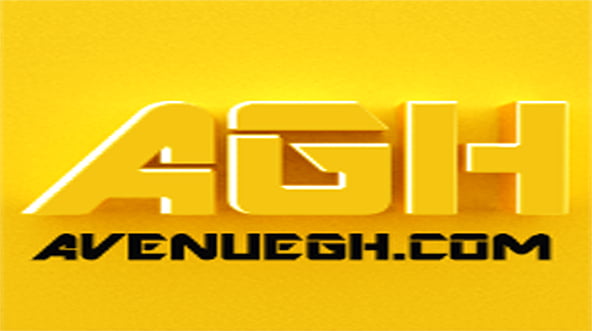 Avenuegh.com is an Online Portal for Admission, Education, Technology, Culture, Reviews, News and Entertainment.
Our Vision
To teach people how to blog, assist people to become technologically savvy and provide entertainment and educational information.
Our Motto
"Education, Technology, Culture and Entertainment At Its Best".
Manager Of Avenuegh.com
Aaron Tetteh
Aaron Tetteh is an IT tutor, a programmer, a web developer, a digital marketing expect and a tech enthusiast. He is an IT graduate of the University of Education Winneba. He loves to teach and share positive information and as such he is into blogging to share his knowledge.
WHAT WE OFFER
We offer a wide range of guides and services such as:
Admission Guides
We provide the most recent officially released admission forms, admission requirements, admission list, admission portal, admission procedures, admission courses, admission fees, admission cut off points, admission deadline and Academic Calendar for all undergraduate, diploma, distance , postgraduate and international students seeking admission into Universities, Colleges Of Education, Nursing And Midwifery Training Colleges as well as all other education institutions.
Technology And Product Reviews
We announce the most recent updates and product reviews such as laptop reviews, phone reviews, keyboard reviews, modem reviews, mouse reviews, monitor reviews and unboxing of such products. As well as shoes and sneakers reviews.
Digital Marketing And Blogging
We are also dedicated to providing all forms of Digital Marketing assistance such as channels and methods you can use to promote products or services on the Internet including web design services. We provide detailed guides on all forms of Search Engine Optimization ( SEO ) and Search Engine Marketing ( SEM ), SEO tools, SEO consultation and lessons for businesses and individuals seeking SEO tools for personal or corporate blog or website. We teach people how to blog from beginners blogging to intermediate blogging to advanced blogging. As well as monitisation of blogs and websites with google AdSense and all about google AdSense best practices.
Ghanaian Culture
We promote Ghana culture and tourism, Ghana events, festivals and concerts, How to obtain Ghanaian citizenship, exploring Accra Ghana as well as an in depth coverage of The Year Of Return Ghana Initiative, Its Sequel Beyond The Return Ghana Initiative and promoting Ghanaian products.
Educational Guides
Educational Guides   – We offer concise educational and admission articles that guides people through registration procedures, admission procedures and break education news as it happens. In our education category, we focus on the National Teaching Council (NTC) Licensure Exams, All Ghana Education Service (GES) and WAEC related matters, NABCO, Basic, Secondary and Tertiary Education related matters. We also provide concise guide to guide National Service Procedures from start to finish. We provide the most concise Ghana passport application procedures among other informative educational guides.
News and Entertainment
News and Entertainment – We break entertainment news in the African continent first and fast. Especially those concerning West and East Africa and in essence all African artists.
Jobs And Scholarship Announcements
Jobs And Scholarship Announcements – We announce the most recent job vacancies, ongoing recruitment in Ghana and provide detailed guide on how to get such jobs. We also announce the most recent high school and tertiary (Graduate and Post Graduate) scholarships in Ghana and across the globe.
Contact
You can use our contact form for any questions, comments or suggestions about our company.